1. Login to your webmail.

2. Click on Settings -> Folders.




3. Click on the Folder you will like to check. On the right panel, it will display the number of messages and folder size for that folder (you will have to click on the folder size to get the information).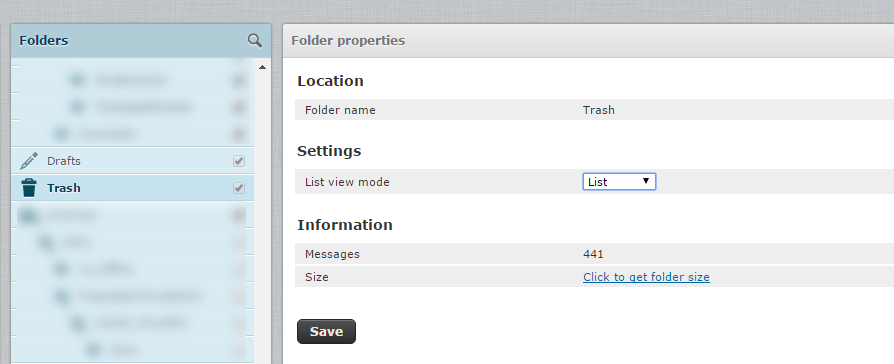 4. Once you have confirmed that is the folder to clear, click on it and ensure it is highlighted.

5. Click on the gear icon at the bottom of the list, and click on Empty.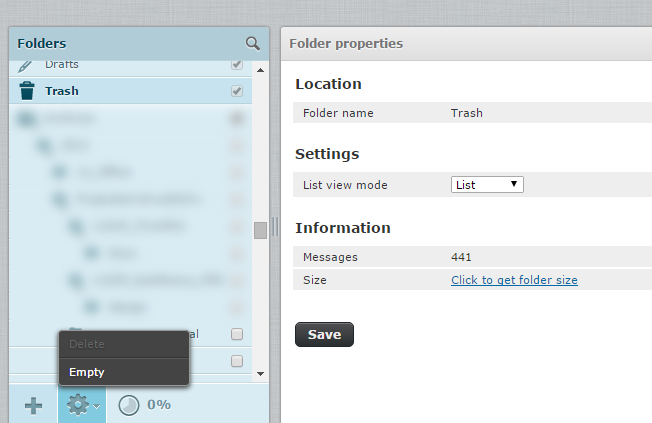 6. This should clean up the folder.